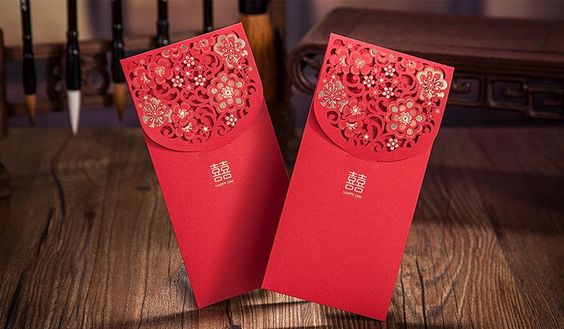 Compared to weddings held at hotels or restaurants, church weddings are generally less luxurious and have no clear cut prices based on a menu. Unlike hotel banquets with price breakdowns for each table clearly stated, there is no real answer for churches. 
Different churches charge different rates for their venue rentals. It can go all the way from $1000 to $3000. In addition, the rental charges for each church may not be explicitly stated on their website. Hence these are some of the other factors you can consider when giving your wedding church angbaos.
Do remember to contact Just Married Films for your wedding videography and wedding photography needs for your Wedding Day.
We also did up a list of the top wedding churches.
Factors to Consider for Church Wedding AngBaos
Catering / Food offered

After the church ceremony, couples will usually cater to a lunch buffet or some high tea for guests to enjoy. This might be tricky as couples may engage a caterer and keep it a secret from the guests. Hence, you would have to assume the price of the catering based on the quality and variety of food offered. Typically, buffet spreads can range anywhere from $20 to $80 per guest. If there is no catering, you should still give some amount as a form of blessing to the couple in their marital life ahead.
Other Vendors


Other than food catering, the couple also engaged florists or bands, choirs or singers for their wedding ceremony. It can cost approximately $100 which you can also take into consideration.
If there is a evening banquet
Some couples may choose to have their whole wedding at the church itself. Hence, there will be a sort of reception available for you to give your wedding angbao.
However, some couples might have another evening banquet at a hotel or restaurant. In this case, your church wedding angbao should probably be given during the evening segment. The angbao would then include your token of appreciation for both the church segment and the evening segment. The amount of money you should include in your church wedding angbao would generally be higher as evening banquets are more glamorous and elaborate. 
Relationship to Couple
After estimating how much it would cost for the couple, another important factor is the relationship between you and the couple. If you're an acquaintance or a work colleague, you can probably give around $40 to $50 which may cover the basic costs for one guest. For close friends or family members, you may wish to top up. The sky's the limit when it comes to how much you wish to give.
Conclusion
Other than these factors, the common tips for church wedding angbaos are also applicable here. It is advised to avoid giving any amount with the digit "4" which sounds like the Chinese word for 'death'. Hence, it would be inauspicious to do so. In contrast, giving an amount with "8" represents good luck and fortune.
At the end of the day, you're attending their wedding to offer your well wishes and celebrate the union of two individuals. Your church wedding angbao should encapsulate your sincere blessings for the couple in their life ahead!